Since I'm still in the thick of business planning and not taking a lot of photos (for work) yet, I thought I'd give myself a little challenge in the meantime…
I saw this photo a day challenge (via here) and I thought I might give it a try.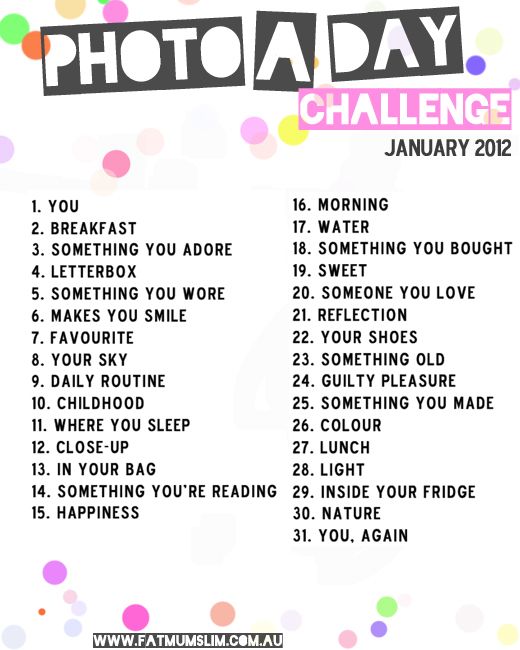 (Image taken from fat mum slim)
I know this kind of thing has been done before, over and over but I've never tried it and it's only for a month – not sure how I'd go promising to take a photo every day of the year, for example (although I pretty much do that anyway!?).
So – being a photo a day for the month of January, and it already being almost a week into January, I'll need to do some catching up.  I can cover some of the topics straight away with pictures I've taken over the last week anyhow.
See how we go at the end of the month!
Save