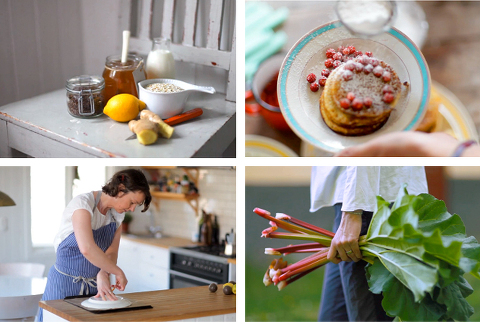 It is my intention here in my new online home to share not only my photos and photo-related resources, but also the things that inspire me.  Maybe as much to keep it all in an easily accessible place for myself, as to inspire others too.
So I thought I'd share something that has been a huge inspiration to me in my work and in everyday life – the concept of Hygge…
My friend Kia introduced me to the Danish concept of Hygge years ago (she talks about it a little in this article).  Ever since, I've been a little preoccupied with it.
Pronounced a little like "hooga", a simple Google search will result in hundreds of slightly different definitions of Hygge as it's not easily described in English.
But to give you an idea:
"One of the fundamental aspects of Danish culture is "hygge": relaxing with good friends or loved ones, often while enjoying good food and something to drink or creating a more friendly atmosphere by lighting a few candles. Christmas time, when loved ones sit close together on a cold rainy night, is a true moment of hygge, as is grilling a pølse (Danish sausage) and drinking a beer on a long summer evening. "
Wikipedia
"In essence, hygge means creating a nice, warm atmosphere and enjoying the good things in life with good people around you. The warm glow of candlelight is hygge. Friends and family – that's hygge too. And let's not forget the eating and drinking – preferably sitting around the table for hours on end discussing the big and small things in life."
Visit Denmark  (I really liked the video of Danish people describing Hygge embedded on the bottom right of this page).
And another video of Danish people describing what it means to them here.
Because I'm not Danish (nor do I speak Danish!), I probably have no right to even try to understand a concept that it seems, only Danish people really understand and can use correctly and in context.  But over the years of exploring this idea, to me it seems it can be a general feeling rather than something that can be described (concisely anyway…). Yes, it's cosiness. It's warmth. It's homeliness.  Sincerity.  Hospitality.  Conviviality…  But to me it seems to also be enjoying and appreciating the beauty within the simple things in life. Everyday things.  At least that's my interperetation (go easy Danish readers if you're out there!)…
My husband says it sounds like this word just sums up who I am, what I'm about… I kind of liked that, and maybe he's right, maybe that's why I love the idea so much.
The first ever blogs I read (back in 2005!) belonged to Stephanie Congdon Barnes and Maria Alexandra Vettese. They share a "love of art and craft, simple things and a well-lived domestic life".  I've eagerly followed on as they wrote on separate blogs, then collaborated on projects such as A Year Of Mornings, and now today where they write together at 3191 Miles Apart and produce the beautiful 3191 Quarterly. It would be fair to say I'm one of their biggest (and oldest) fans… Whatever they're selling, I'll buy it (!) and I think it's largely because they also see, appreciate, and highlight a sense Hygge in their work.
The reason I decided to share this here is that I recently found a website called Homegrown Swedes full of videos that to me embody Hygge (via Frolic). Beautifully filmed, such simple subject matter, to me they are so beautiful in their simplicity I almost can't take it.
Enjoy one of my favourites below, or visit the site here.
[Video and photos above from Homegrown Swedes]
Don't even get me started on my obsession with all things Swedish…  It's on the very top of my list of countries I'm dying to visit and these videos certainly fueled that fire!
I have had a project in mind for the last year or so based around this concept. Researching and posting all of this here today has certainly inspired me to get started on that too.
Have a great weekend!
Had you heard of Hygge? Would love to hear what you think, leave a comment below.