On Saturday I had the pleasure of attending the Kinfolk "Freshen Up" workshop in Sydney.  If you haven't heard of Kinfolk, do yourself a favour and jump on over to their website to learn more, or even better, get your hands on a copy of the magazine.
I wondered if traveling to Sydney just for the workshop was a little extreme but given my absolute love for Kinfolk I just couldn't resist.   I kind of accidentally discovered them back in August 2011.  They released the magazine online at first, and I was blown away from the first read.  I must've read that e-mag a hundred times, I remember thinking there was just nothing else like it, and they MUST have written it just for me 🙂
I was even compelled to email them directly to congratulate them and say thanks for releasing such a great magazine.  Nobody I followed online was talking about it and I gave myself a little pat on the back for finding a little unknown treasure (ha ha!!).  Well, fast forward nearly two years and Kinfolk now has an almost cult-like international following and despite their popularity, I don't love them any less.
The event was organised by a fantastic team of people.  Jaclyn from Little Paper Trees / Blog Society and Natalie from Eat Read Love put the event together, there was floristry by Esther from The Sisters, styling and photography by Madeline and Matt from The Loved Ones, gorgeous illustrations by Amanda Lee, amazing catering by Mario's Kitchen, and candles by Citizens of the World.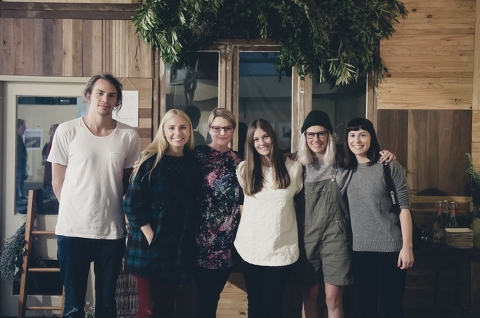 (Matt, Amanda, Natalie, Madeline, Esther, Jaclyn)
The Freshen Up event was an event designed for people to gather together and learn how to take care of their home the natural way by learning about and making some natural home-care products while enjoying some great company, amazing food and soaking in the gorgeous atmosphere.
It's nice to attend an event full of photographers, designers, bloggers (most of whom are Instagrammers) – you can walk around taking pictures till your heart's content and you're not that woman with the camera…  The amazingly styled food table wasn't touched for the first 40 minutes or so – after everyone had finished photographing it, we all just kind of stood and gazed in awe, not wanting to ruin it!  It's good to be around other people who get it 🙂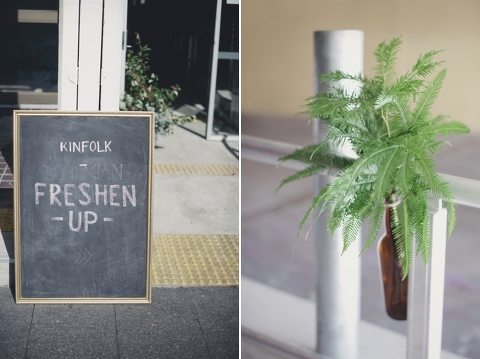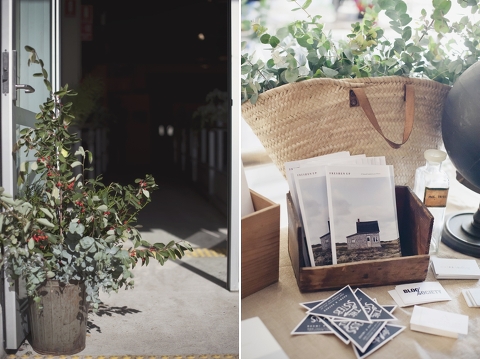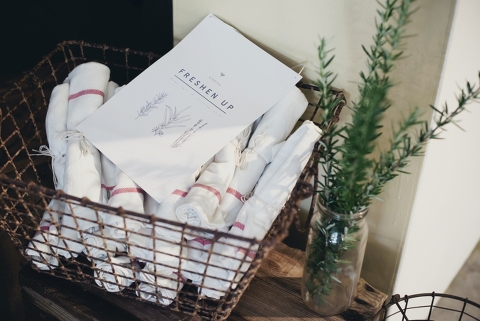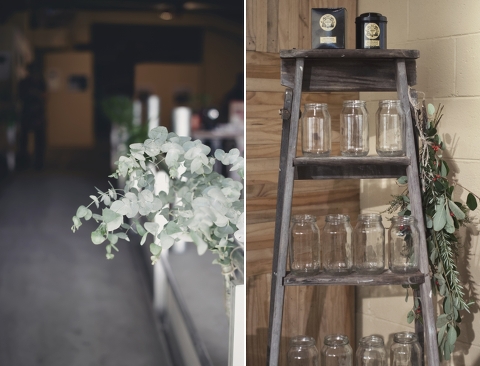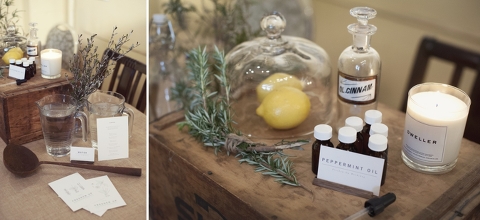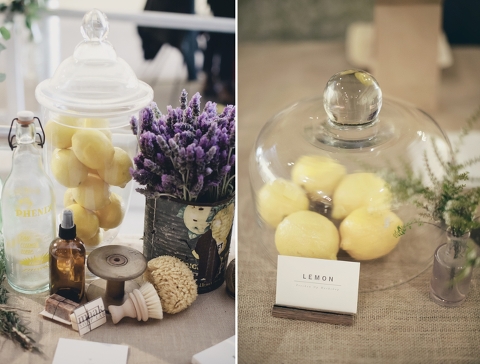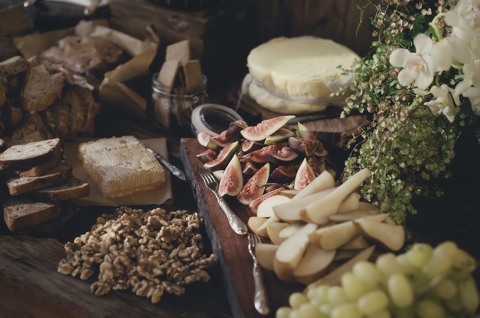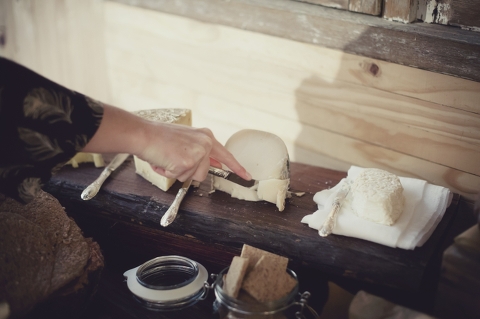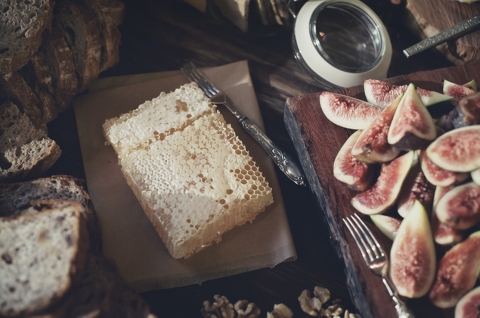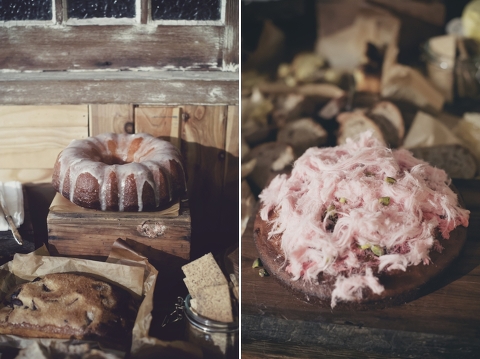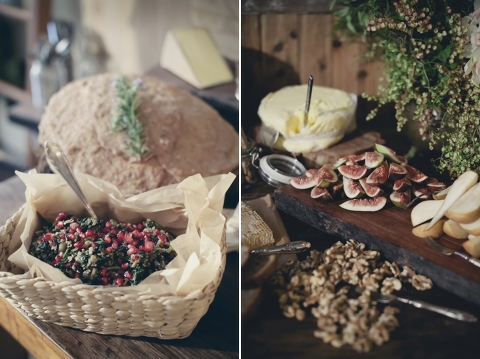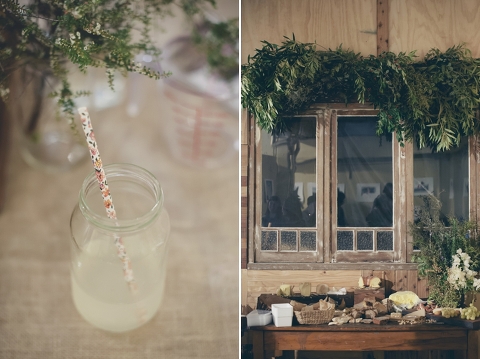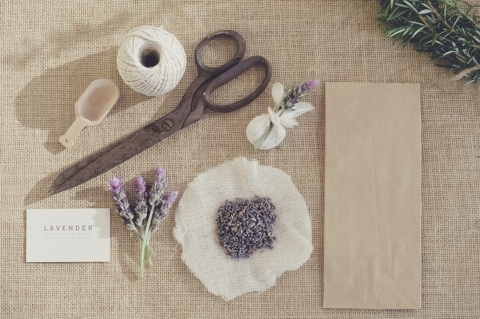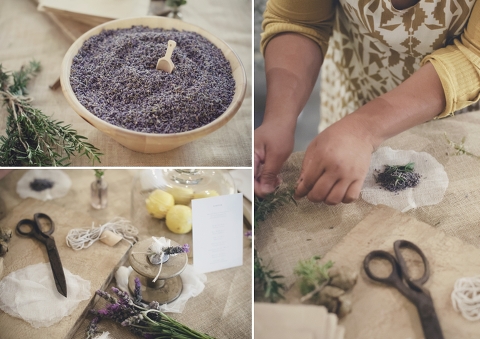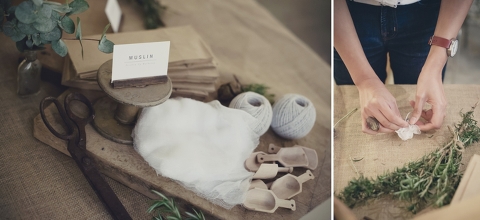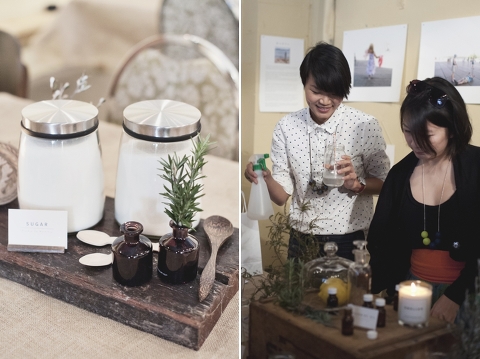 (Jasmine and Jo making peppermint air freshener)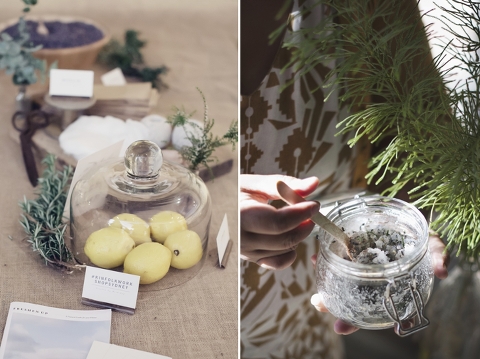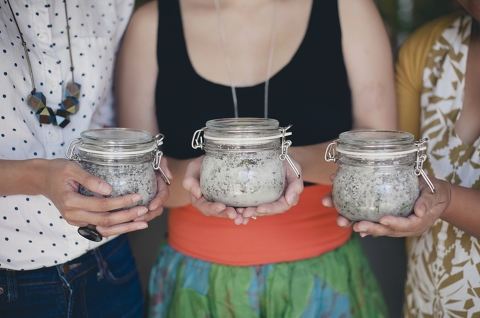 (Jasmin, Jo, and Luisa with their handmade lavender hand scrub)
I had the chance to talk to most people there and everyone I met was so down to earth, genuine and lovely.  What a pleasure.
Thanks so much to everyone involved in putting the event together, it was totally worth the 6 hours of travel (there and back) to be there!!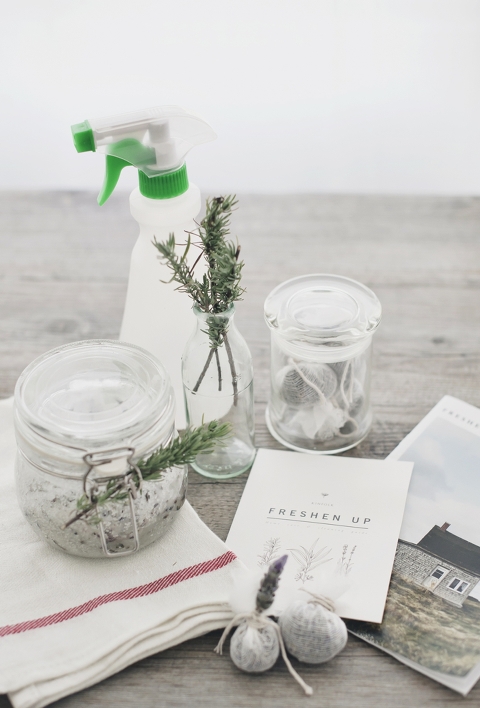 (The gorgeous products we came home with)
And watch this space for news about future events (just saying…) 😉
I'd love to hear from you – do you read Kinfolk?  Would you love to attend a Kinfolk workshop or event?  Please leave me a comment and let me know!
Save