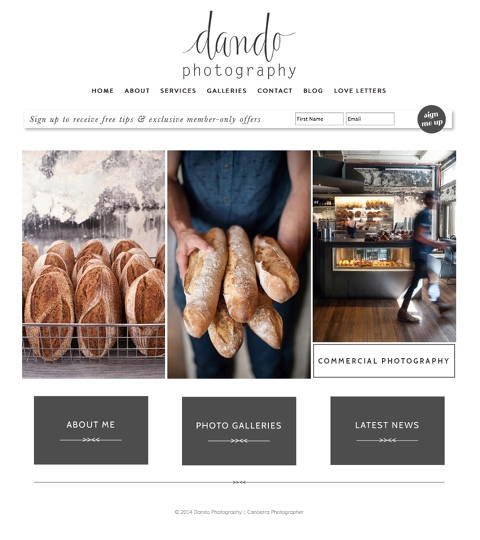 Long time no blog, where to begin…?  Since late last year I've been so, so busy, it feels like I'm only just coming up for air.  It came upon me quite suddenly, I was plodding along as normal and then I started getting more and more work.  I thought maybe it was just a busy period but it hasn't stopped!  While this is a good thing (it's GREAT!), I've had learn to adapt as I go.  Working full time hours (well, more…) with two little ones still at home two days a week has been… interesting.  My usual quick turnaround times have all blown out, it's getting tricky to find room in my calendar, and my list of to-do's and emails to reply to has been out of control.  But the great news is I'm catching up and things are starting to feel a lot more in control now, hooray!
My website has been looking tired and neglected so I've just spent the ENTIRE long weekend updating it.  I've given the design a facelift, updated galleries, and now – adding new blog posts!  Although I'm a qualified Graphic Designer, web design has never been my forte.  I was grateful for my basic design and coding skills this weekend though, even if it did feel like my brain was about to explode!  There's still work to do, namely adding my wedding galleries.  I want to finish editing a couple more weddings before I do this so I've put that on hold for now.
Take some time to look around the galleries, there's so much new work there now.  I'm scheduling a bunch of posts now to publish over the next few weeks and I plan to keep this space updated properly from now on!
Enjoy and thanks for visiting!