This was one of my favourite work days ever!  Maryanne and Michael of Wins Creek asked me to come in and take some photos of the Meadery – a place where they make and sell mead – the restaurant, and excitingly – to tag along with one of their beekeeping classes to photograph it!
The Meadery is located just down the road from me in Murrumbateman, it's on the main street as you drive through – you can't miss it.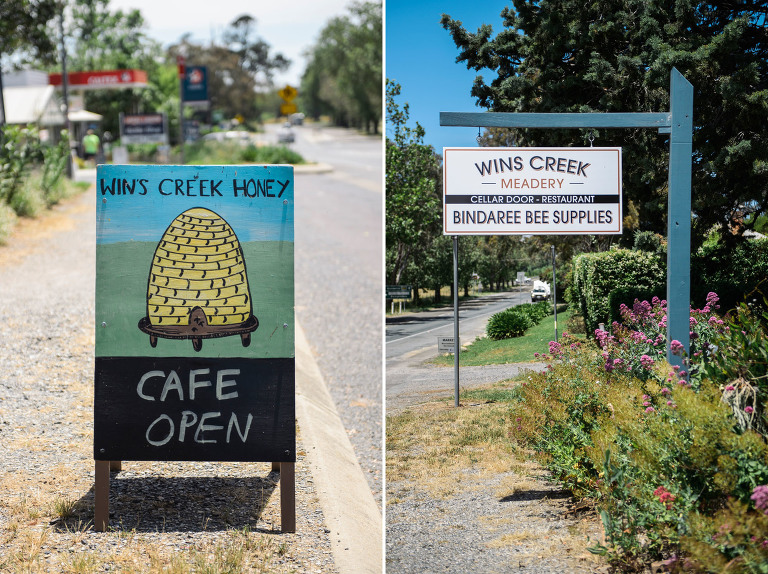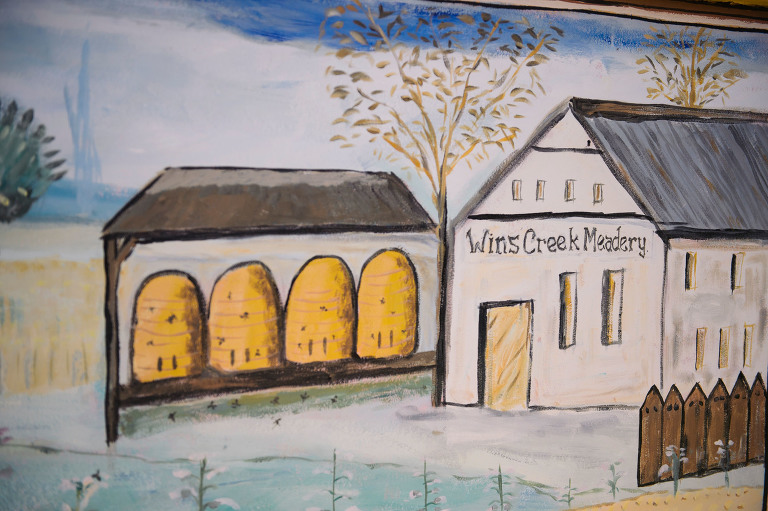 In addition to the Mead, and food from the restaurant, they sell a range of honey and honey/bee related products: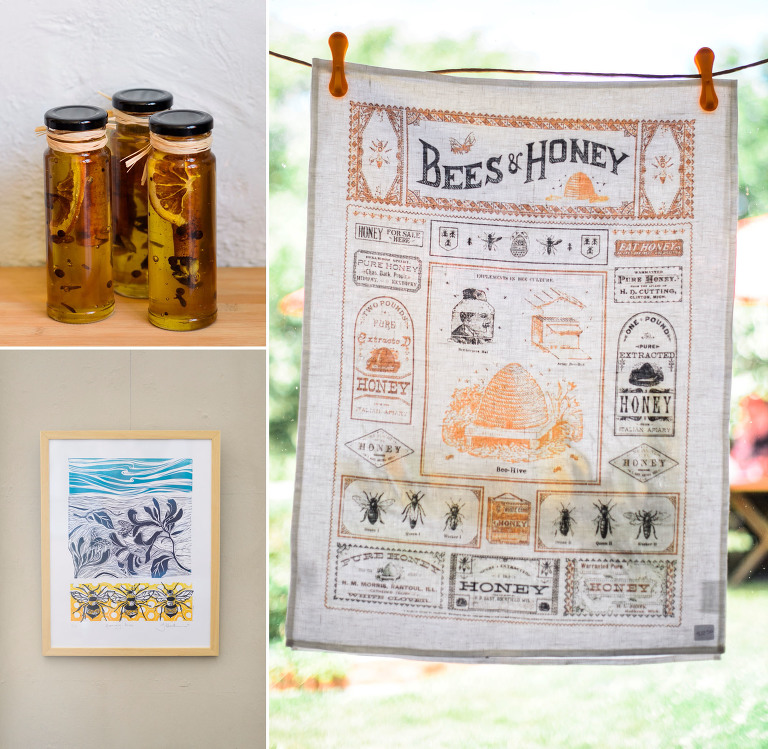 It was a hot summer day when I went and Maryanne suggested trying one of their home-brewed ginger beers – with fresh mint and lots of ice it was the BEST thing on a hot day.  I'd recommend stopping off on the way through Murrumbateman just for one of these (non alcoholic FYI)!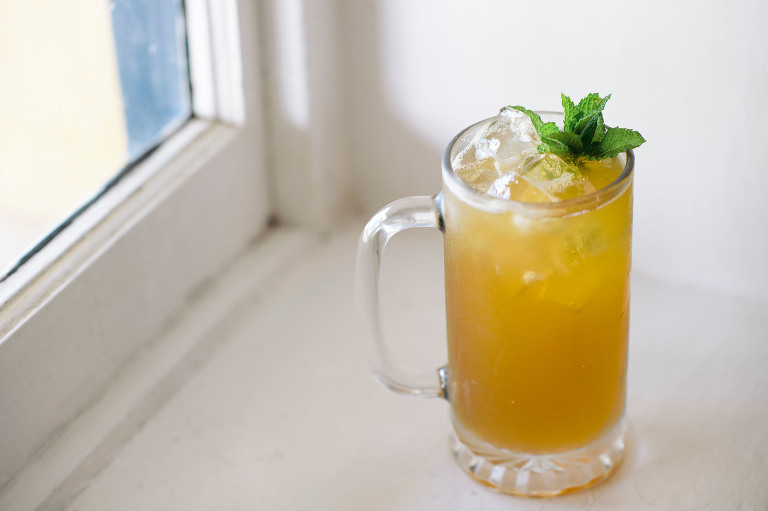 Maryanne's also a keen potter and stocks both products she's made, as well as goods made by her favourite potters.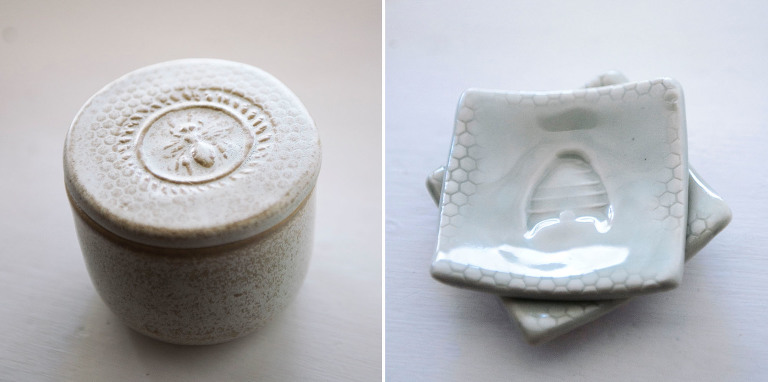 The Mead is their unique product – it comes in different styles (and colours!).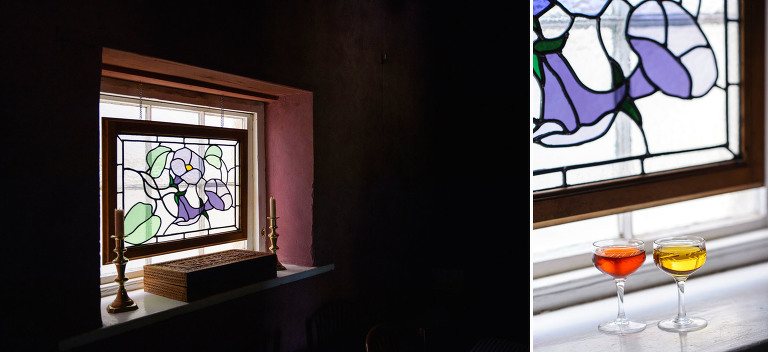 I got to shoot some examples of the restaurant food.  This was the "beekeepers feast", made with their honey, it looked so good.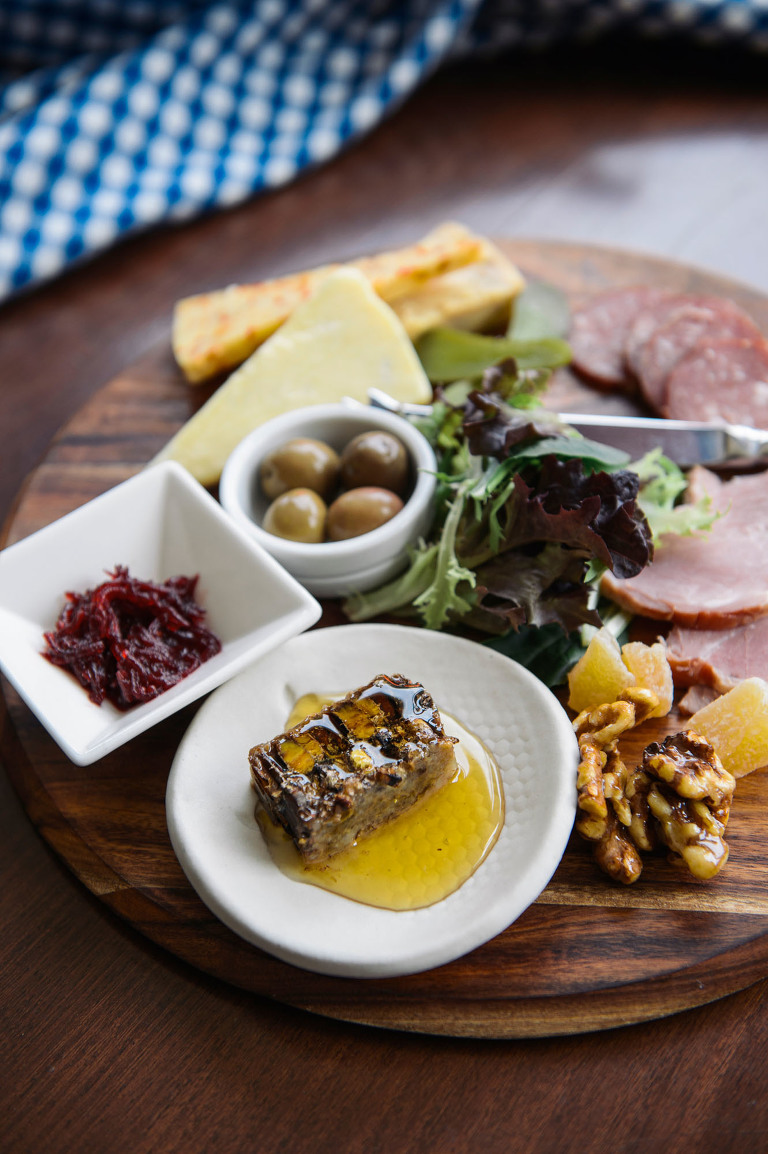 And another of Maryanne's specialties – these traditional spiced biscuits (Speculaas I think?).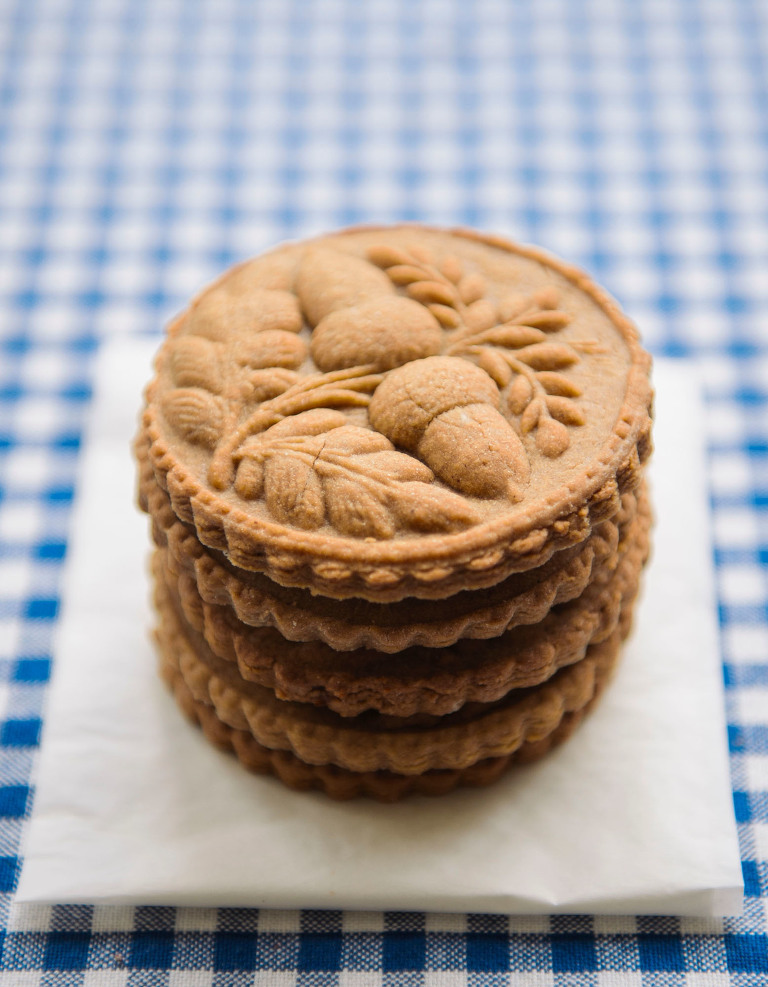 And then of course the honey!  Lots of it 🙂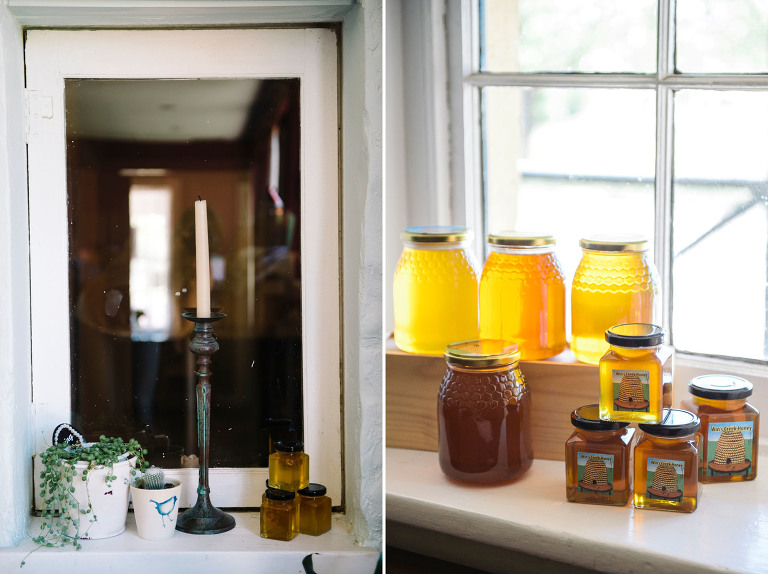 Then it was out to the shed to find myself a beekeeping suit so I could join the beekeeping class.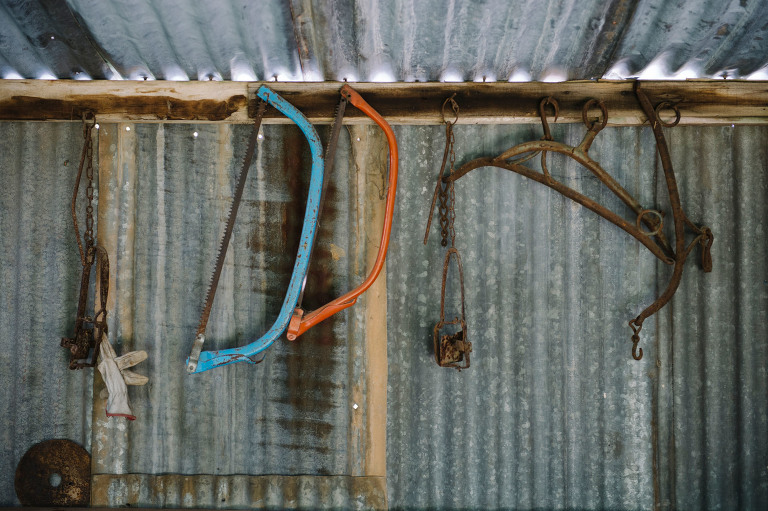 They handmake and sell a range of beekeeping supplies – frames, hives etc.  You can get everything you need to get started with beekeeping from them.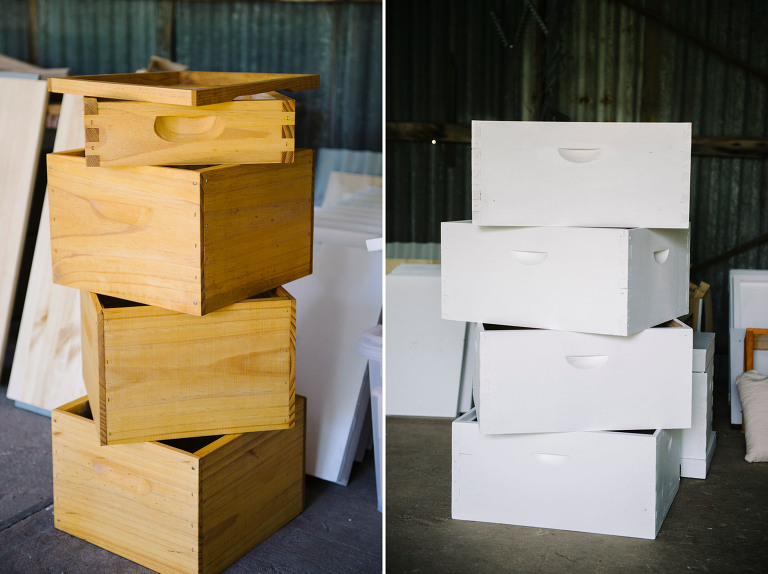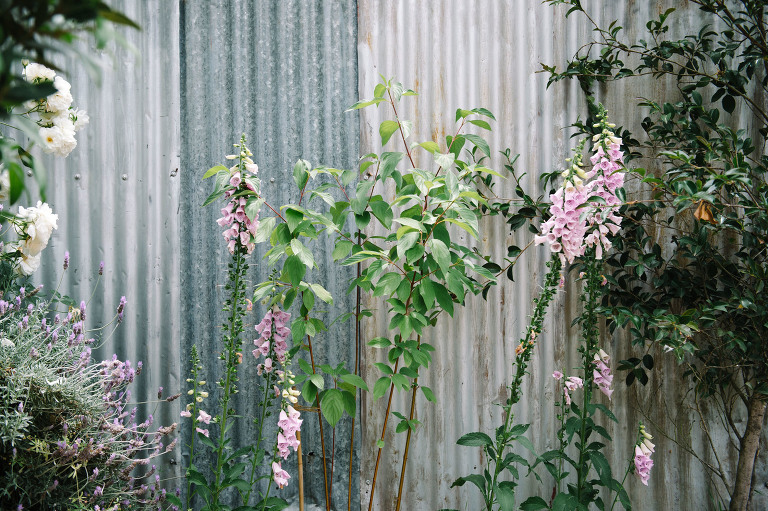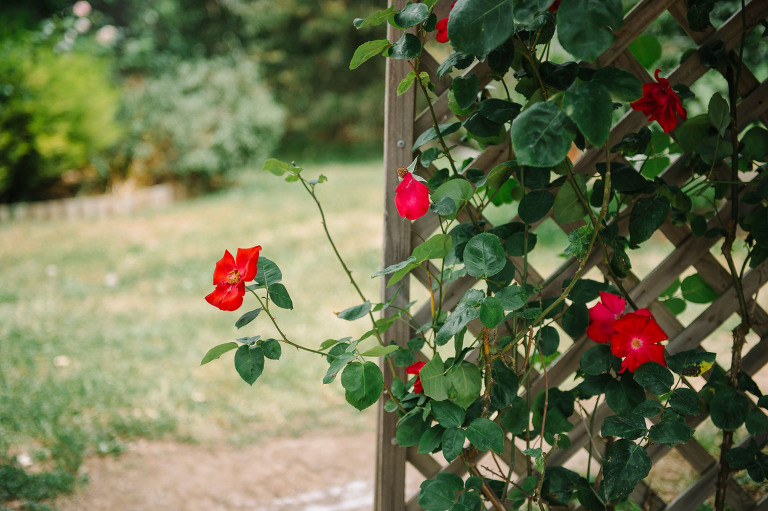 And then…  The part of the day I'd been waiting for.  Just beyond these gates were the hives.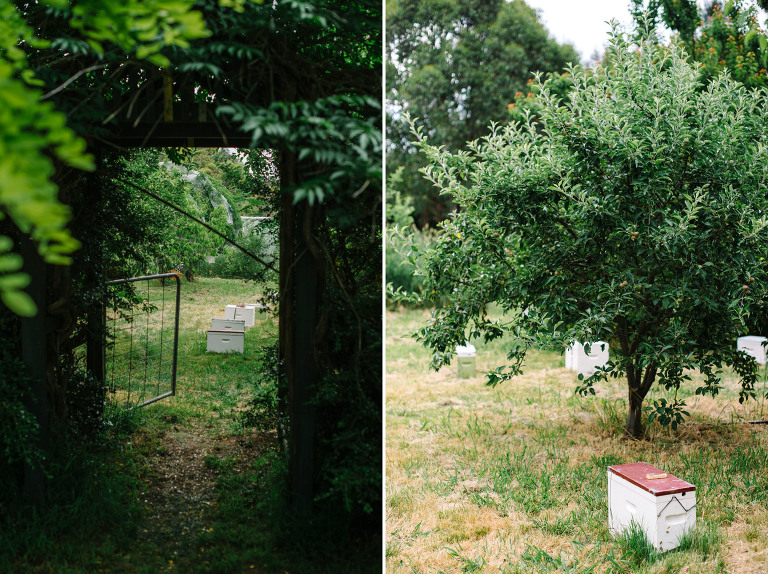 The students had been learning for a day and a half by this stage and were as excited as me to get up close to the bees.  They had so many questions and having the hands on experience with various hives was a brilliant way to solidify all the theory they'd been absorbing.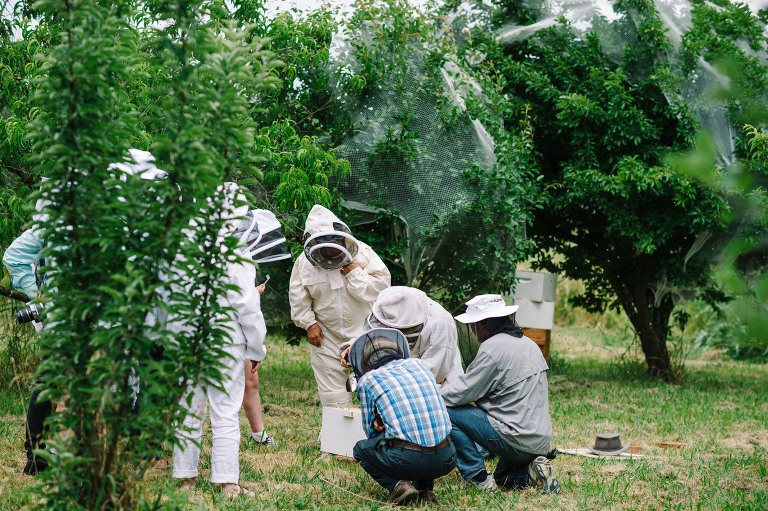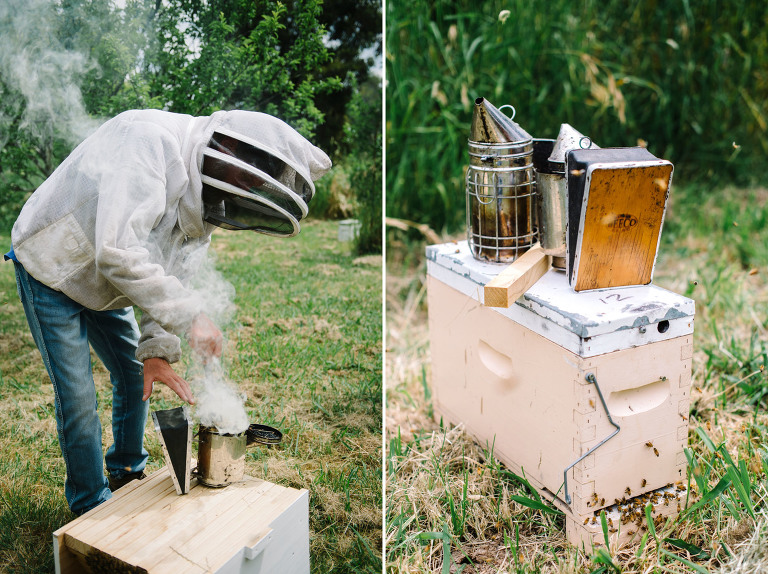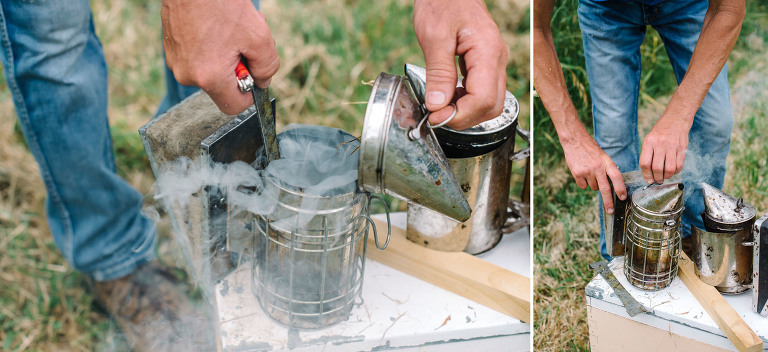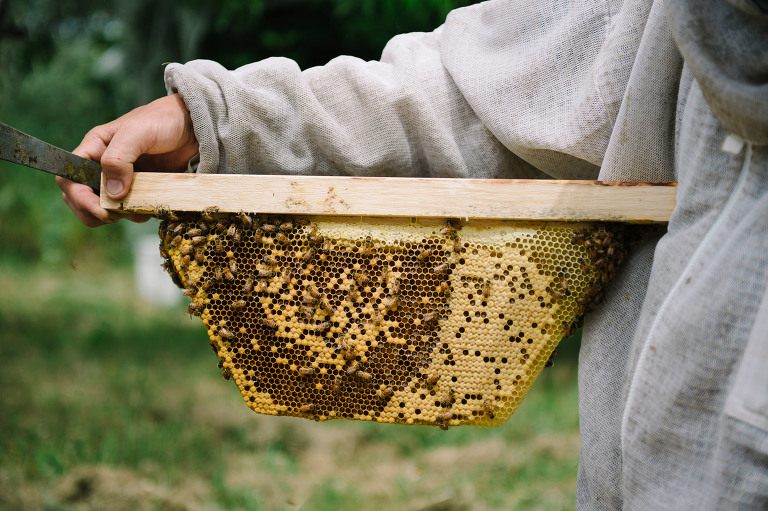 Isn't it magnificent?!  Bees are something I could watch all day – they way they work together, all working so hard.  The symmetry they create in the hive is mind boggling, the precision, and of course the honey.  It's truly fascinating to me.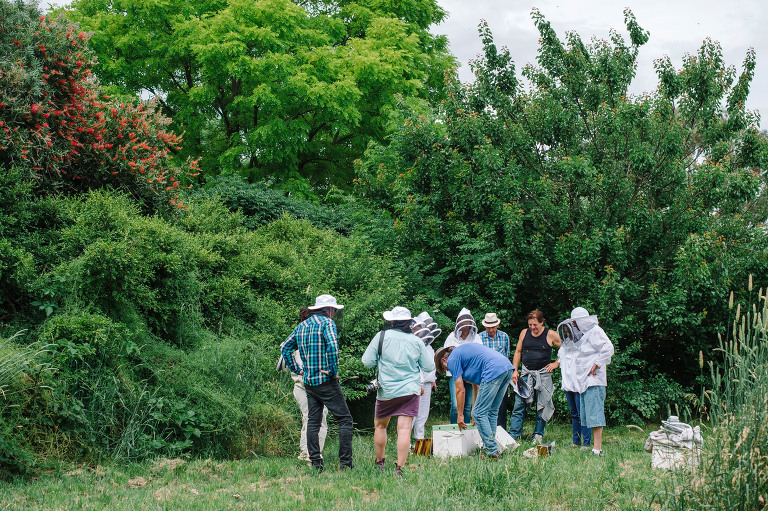 Michael taught the students how to inspect their hives – things to look out for, check on, and importantly – how to spot the Queen Bee (insert Beyonce joke here).  Anyhoo, Le Queen is the longer non-striped one in the bottom left of the frame below.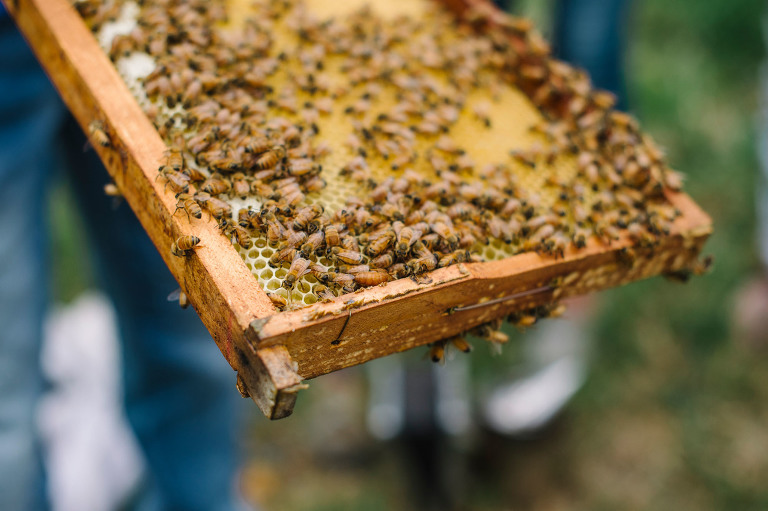 Turns out it was a great chance for some people to overcome their fear and apprehension around bees too (this part was optional ;)).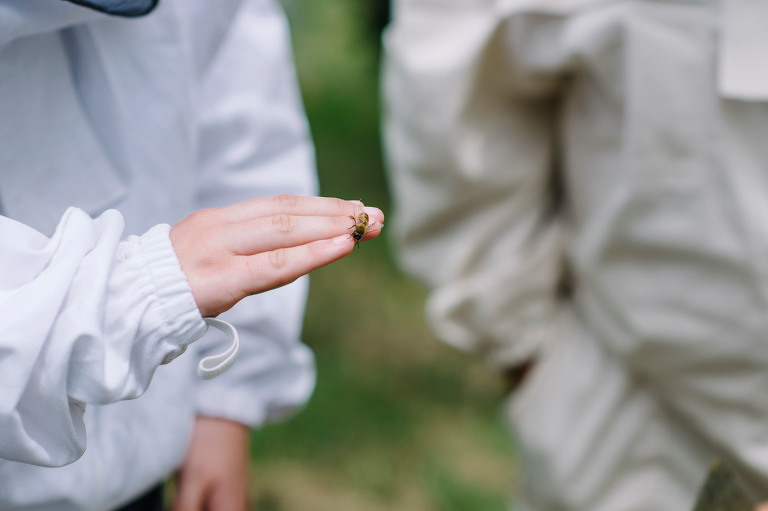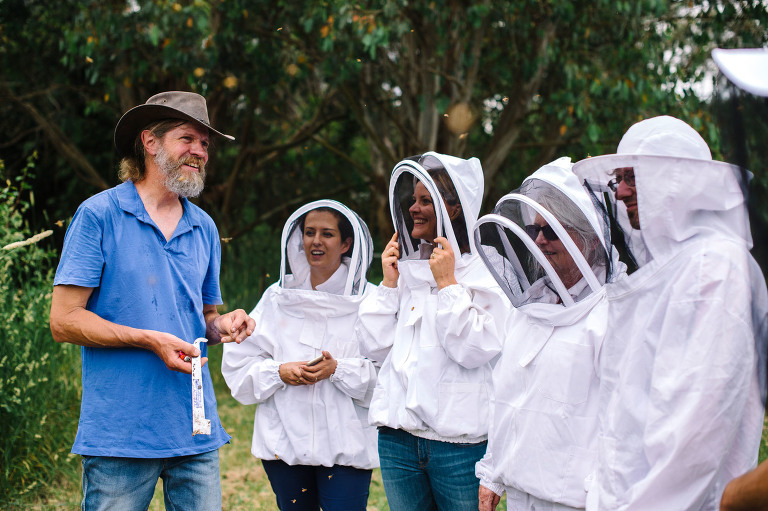 Mind: blown…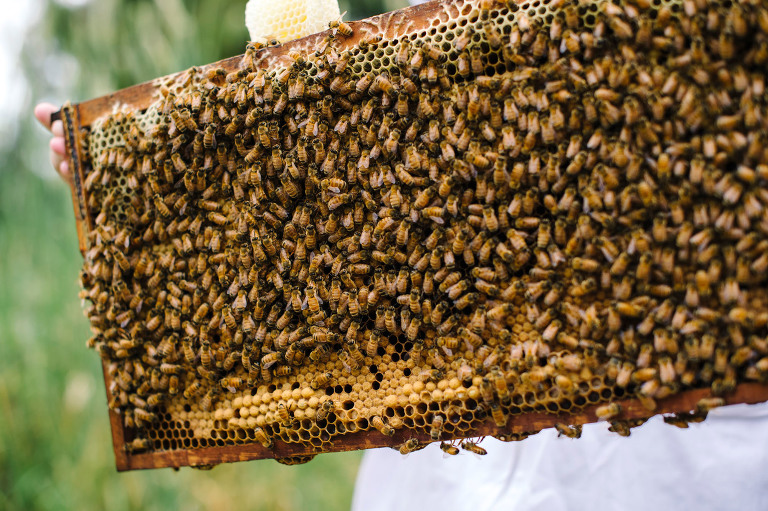 The hives are set among beautiful orchards, a place where you want to just set up a picnic blanket and spend an entire lazy afternoon under the fruit trees.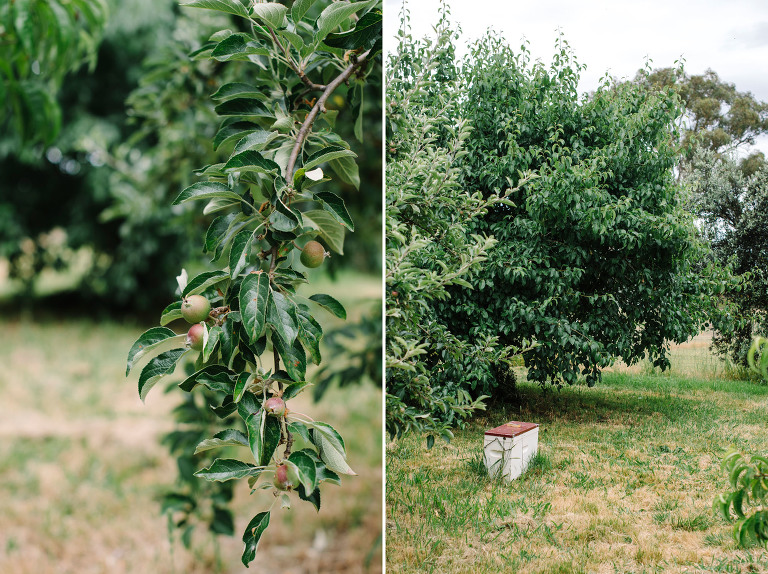 The reward!!  Tasting the honey straight from the hive – there's nothing more pure and delicious I can think of!!  I'll forget the fact that when it was handed to me I instinctively raised it to my mouth only to shove it straight into the netting on my beekeeping hood!  Whoops, forgot that bit…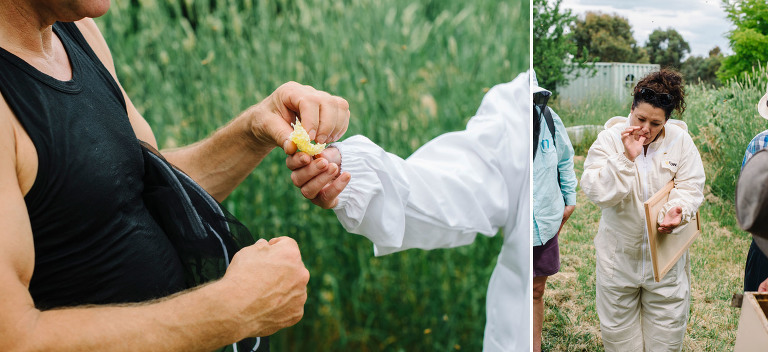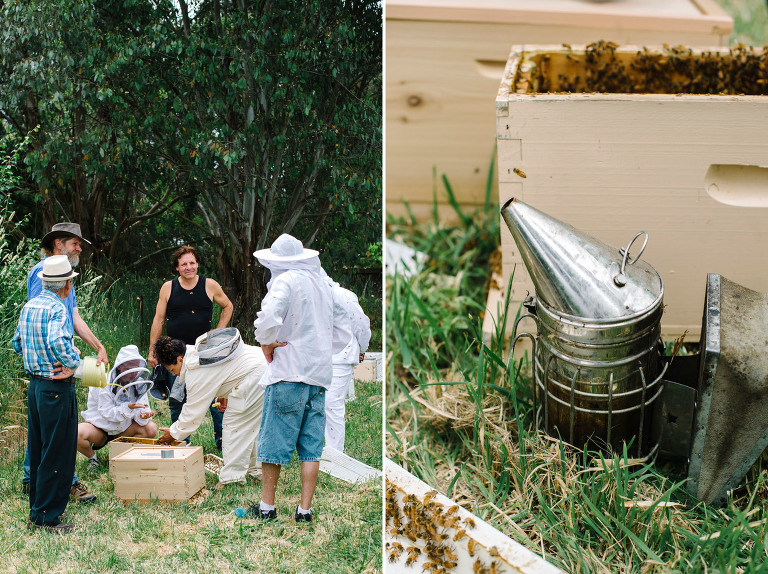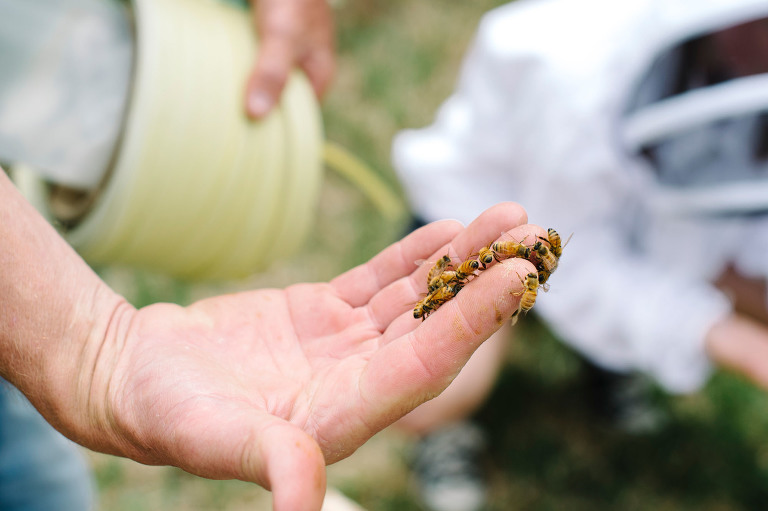 A clear shot of the Queen – do you see her there in the middle?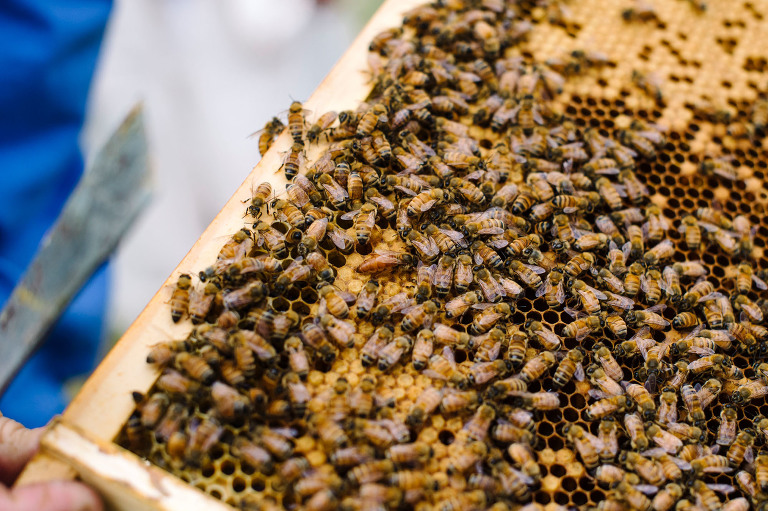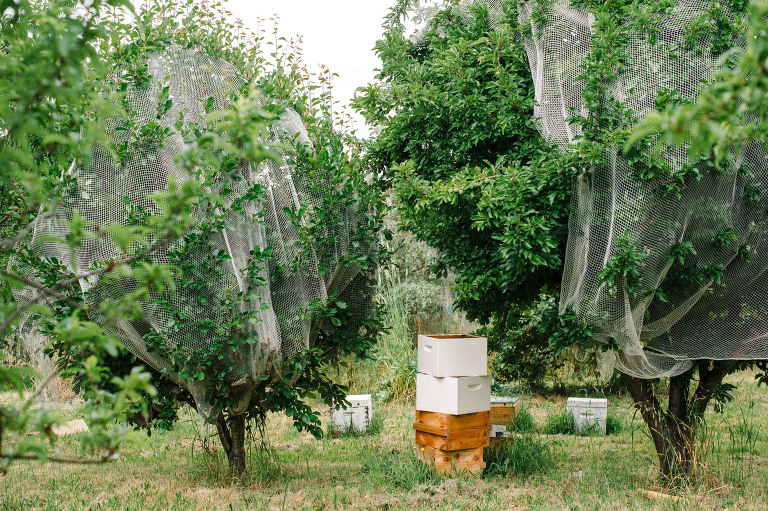 We then moved to some other hives with "less tame" bees.  Even Michael donned his jacket for these guys – apparently they were a little on the wild side.  We didn't have any trouble with them though, I just enjoyed the sight of them buzzing around en masse…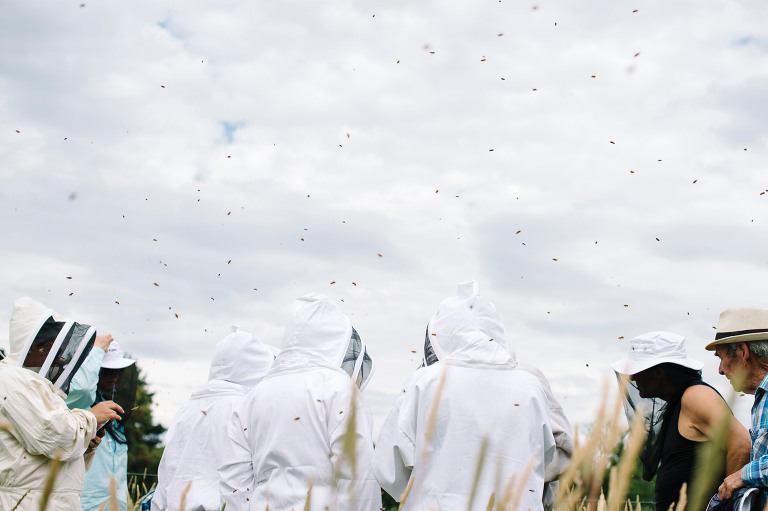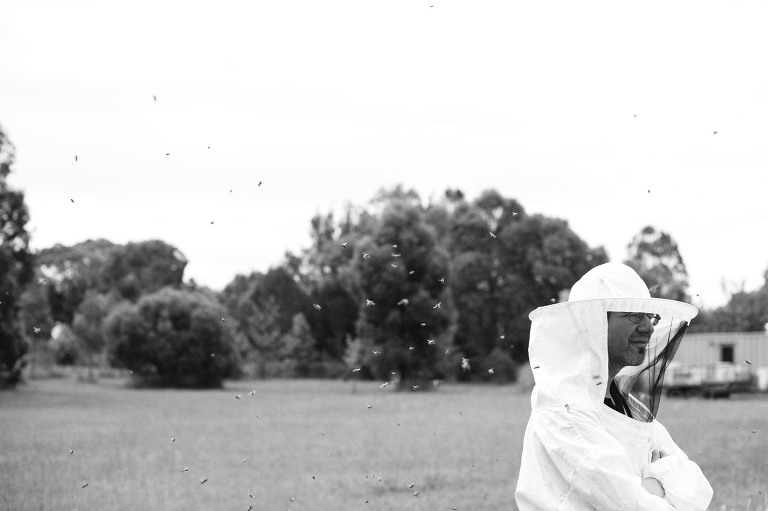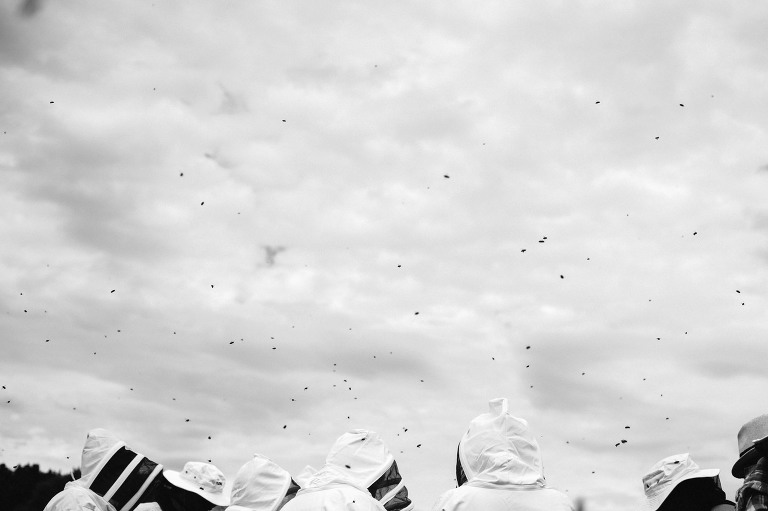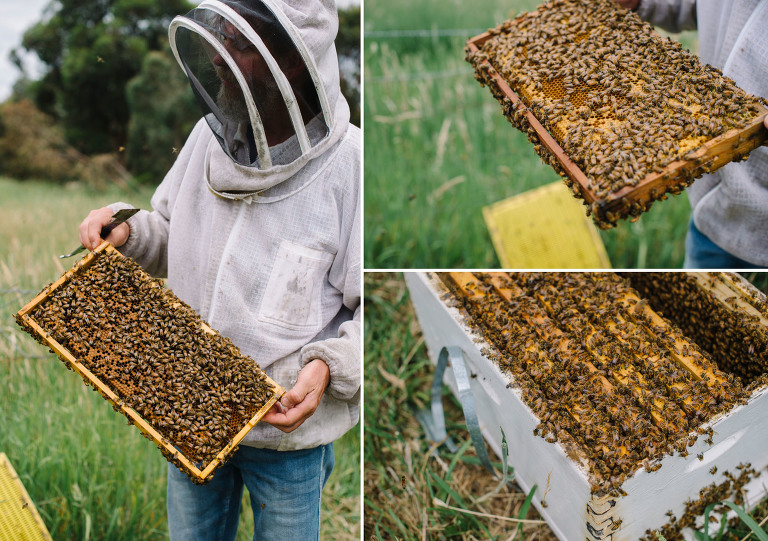 After a final inspection it was time to head back through the orchards.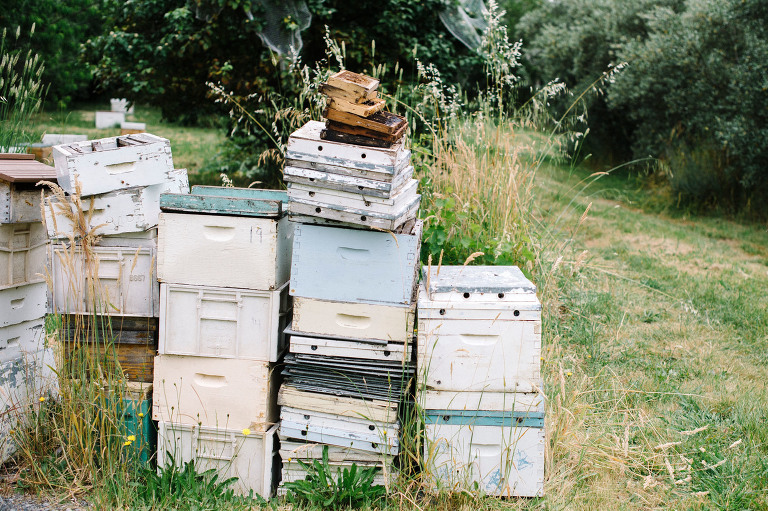 What a fantastic day it was.  I'll be heading back to Wins Creek soon to do a beekeeping course of my own.  Backyard bees are on my wish list and I'm so happy I can make that happen just down the road from where I live!
Thanks for having my Wins Creek – I loved every second!
Save
Save
Save
Save
Save
Save
Save